Is your wine collection outgrowing the kitchen cabinets? or perhaps you are a wine connoisseur in the making?
I have found some fantastic alternatives, now we all know Australia does not have the ideal climate for wine to mature, our temperatures vary too much from summer to winter and all that's in between.
Adding a wine cellar to your home or investment property may seem a little over the top but look at the future buyers and the potential that the wine cellar means for your property. By adding a wine cellar the dollars you are asking gives your property that extra most buyers are looking for so having a wine cellar is a definite plus.
You must note that a wine cellar will not add value to the property but what it does is adds a feature that causes the purchaser to choose that property over another. If you have an investment property wouldn't a wine cellar be a fantastic extra to increase your return on investment even more when it comes time to sell? Here are some options available in Australia.
Eurocave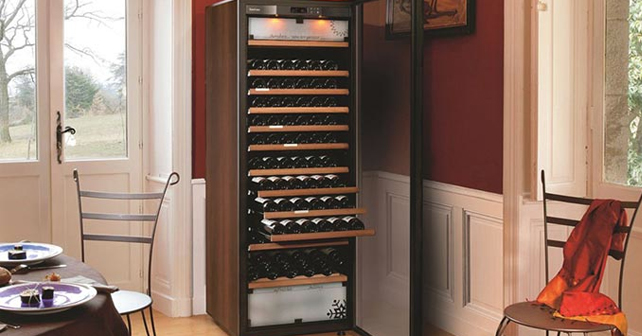 This Eurocave has been a wine storage solution since 1976 starting off as a simple cabinet. This design is fantastic as it comes in all shapes and sizes so it is perfect for those compact spaces. The Eurocave wine fridge can be encased within furniture to fit the style of your home.
Spiral Cellars
This is something that everyone would love to have and it is now a reality thanks to Spiral Cellars. You can have your very own Spiral Cellar anywhere you can dig a hole. Made from concrete, it is cylindrical and has a spiral staircase for easy access and there are several options depending on the availability of space but even the smallest Spiral Cellar that has a step ladder instead of stairs can hold up to 770 bottles.
Vintec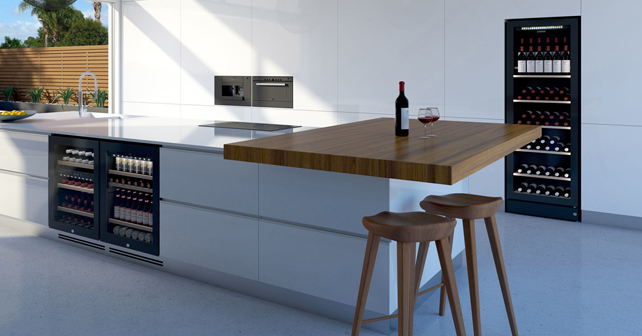 Vintec has a variety of storage options which can store between 2 and 4140 bottles. The primo walk-in cellars are temperature controlled and lockable for maximum safety, it even has an alarm to let you know if the temperature gets too high.
Bookcase turned wine cellar
In some properties you have have too much 'display space' which turns into unusable space, well, why not turn your bookcase into a wine cellar? It's relatively cost effective you can add doors to maintain temperature and humidity levels as well as locks to ensure safety. This way you can have your wine displayed and be utilising all available space.