Where to store your towels can be a nightmare, you want somewhere easily accessible but you don't want it looking messy and with limited space towels can just take up too much room. Here are a few very simple ideas that I thought some of you would like.
Standing Wine Rack
Rolled up towels fit perfectly in a standing wine rack. This is a great storage solution and keeps towels within easy reach. It's also very decorative.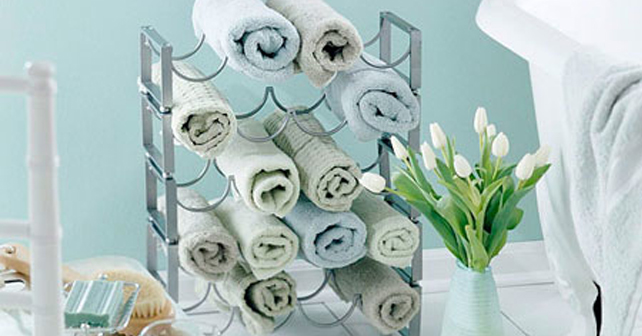 The Ladder
An old ladder offers a unique and charming way to store bath towels.
Baskets on their side
Take advantage of vertical space by hanging baskets on the wall above the toilet or bath, you can drill them into the wall as a permanent fixture they are out of the way a look great.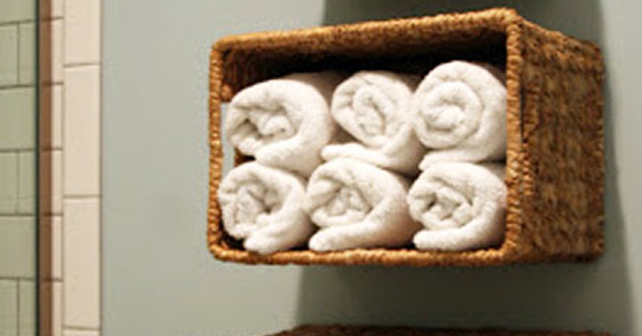 Hanging Wine Rack
If you don't have the floor space, opt for a wall hanging wine rack, very simple and very effective.